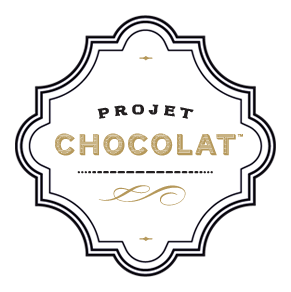 Projet Chocolat's Exclusive Chocolate Connoisseur Bundle – $39
(FREE SHIPPING)
Chocolate Tasting Papers
For birthdays, bridal showers, team events, and gatherings of all kinds
• Bring together people and fine chocolates you love or want to know better
• Place 4 different kinds of chocolate in the spaces provided on the tasting sheets
• Explore together the elements of taste, aroma, color, texture, and snap as a playful and enlightening way to love chocolate even more!
Enhance your experience and knowledge by combining with the Les Arômes du Chocolat chocolate aroma kit.
– 8 Sheets included –
Chocolate Envelopes
Chocolate Envelopes to preserve and store opened bars of chocolate. We at Projet Chocolat like using them to gift wrap our favorite bars.
Each package includes six embossed glassine envelopes with adhesive labels and a white pencil from the general pencil company.
– 6 Envelopes included –
Projet Chocolat's Exclusive Chocolate Connoisseur Bundle – $39
(FREE SHIPPING)
Projet Chocolat's Chocolate Connoisseur Bundle is brought to you in conjunction with The Chocolate Distribution Company